The first cell with a FANUC robot installed in Portugal was in Leiria, in a company dedicated to the development of metallic structures. In this first project, MOTOFIL only served as an intermediary; the development and installation of the equipment was made by another company. By investing in an innovation and development team, MOTOFIL quickly began to market and install robotic cells under its own brand. As trust in the products grew, the list of requests also grew, as did the brand awareness. Today, the company develops robotic solutions worldwide adapted to the needs of each customer.
As for the future, the Chairman of MOTOFIL states that "our partnership is strong. There is no reason for us not to maintain the success we have been achieving. We have built an excellent relationship, both personal and professional, with FANUC Europe and FANUC Japan. We have to recognize that we were lucky on having selected FANUC and, for both we and our customers, believe that the FANUC robot is the best in the world. Whether in technology, or in the product itself, or in the technical solutions presented. The evolution they have had over these years has made them true leaders and for us it is an asset to have them on our side."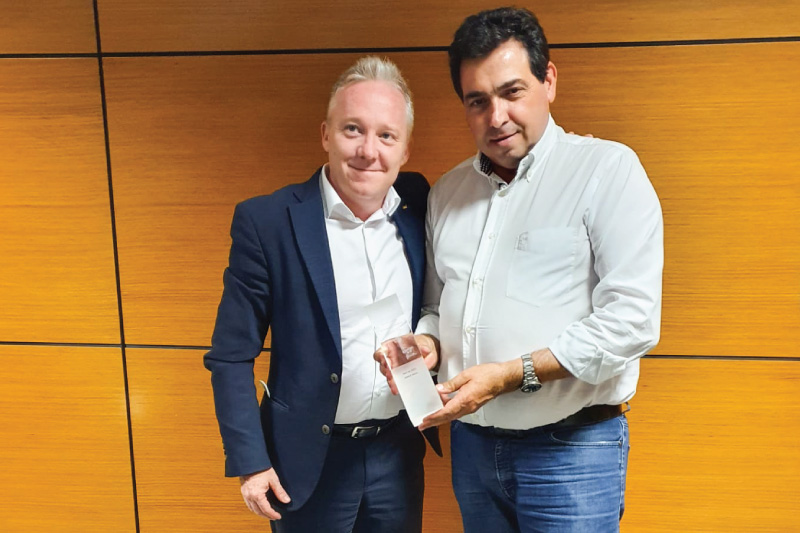 / FANUC Ibérica's Director, David Trabal, was at MOTOFIL to congratulate the company for its 40 years.